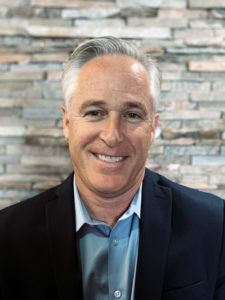 SCOTT LISSOY
PRESIDENT
Scott started his real estate career working for an industrial office of Trammel Crow and conducted market surveys, then moved to CJ Segerstrom & Sons where he worked as a special project's coordinator working on property tax matters, retail sales reports and lease administration for one of the largest property owners/developers in Orange County, CA. For the past 29 + years Scott has worked for Far West Industries, a real estate development firm that specializes in residential tract construction in Southern California having entitled and/or developed thousands of attached and detached homes and residential lots. He's overseen all aspects of the development process including due diligence, land acquisition, land entitlement, product development, finance, construction and customer service. Far West Industries is a real estate opportunistic company; as such, Scott has also overseen the development of office and apartment buildings, construction of tenant improvements, commercial lease negotiations and overseen the management of income properties. Furthermore, Scott serves as the President of both Far West Industries and GF Capital with complete oversight of the operations and growth of both companies.
Scott holds a Bachelor's of Science degree from the University of Southern California in Business Administration with an emphasis in real property development. He holds several professional licenses as a CA licensed real estate broker and a CA licensed general contractor. He's been the President of a commercial owner's building association for the past 10 years and is on the advisory board of a privately held national real estate consulting firm. Furthermore, since 2009 Scott has been a member of Vistage, an executive coaching company where its members are a part of a peer group of business owners and CEO's with the drive and goal to grow the lives of high integrity leaders. Scott resides in Irvine and is married with two adult sons.

DAVE HARDIN
SENIOR ACCOUNT MANAGER
Dave's responsibilities include the direct interface with our borrowers and our referring brokers, the evaluation and underwriting of each transaction, structuring of terms, ultimate recommendation as to whether to move forward on each loan, sourcing of new business, and the development of marketing programs to support GF Capital's growth objectives.
Prior to joining GF Capital, Dave held various executive roles in the banking industry for over 20 years. He was responsible for lending, human resources, marketing, and retail bank operations. Additionally, Dave served as a member of the Board of Directors of an Orange County based commercial bank for several years. Dave has owned and operated various financial services related businesses including a mortgage brokerage, a debt settlement firm, and an insurance agency. Dave began his career with Xerox Corporation as a credit manager.
When Dave is not busy working, he is spending time with family or cheering on the Green Bay Packers.
Dave graduated from California State University at Fullerton with a bachelor's degree in business management and holds a degree in chaplaincy from Chaplain's College.

JORDAN LISSOY
COMMERCIAL LOAN ANALYST
Jordan Lissoy graduated from Pepperdine University with a Bachelor's of Science in Finance. Jordan gained experience at Pathway Capital Management in Private Equity Valuation and later spent time reporting directly to the CFO of Pepperdine University in the FP&A department. Subsequently, he worked in Trade Management for State Street Bank on behalf of PIMCO before joining the GF Capital team as a loan analyst.
As a loan analyst at GF Capital, Jordan assists in the due diligence review of loan requests by validating the borrower's experience, financial strength, and the subject property's history to assist in decision making as it relates to credit risk and collateral risk. Jordan also participates in facilitating payoffs and maintaining reporting standards with the banks whom we do business with. Lastly, Jordan is one of our marketing resources for targeted marketing campaigns.

GORDON FONG, CPA
CHIEF FINANCIAL OFFICER
Gordon's responsibilities include directing the financial, accounting, and income tax reporting for GF Capital. Gordon is a Certified Public Accountant and has over 30 years managerial experience in the financial sector within private industries and public accounting.
Prior to joining GF Capital, Gordon held various executive roles in the banking industry including serving as the Chief Financial Officer of Vineyard National Bancorp, a $2.5 billion publicly traded financial institution, and prior to that, as the Chief Financial Officer of First Coastal Bank, a $200 million community bank. As the CFO, Gordon was focused on maximizing the shareholder value while managing the financial risk and growth of the companies. Gordon also served as the Vice President of Financial Planning & Analysis at Union Bank focusing on Mergers & Acquisition. Prior to transitioning to the private sector, Gordon was the audit manager at Deloitte & Touche, LLP serving clients primarily in the banking industry.
Gordon graduated from UCLA with a bachelor's degree in Economics, Business, and a specialization in Computing.

KATHY GRAVES
ASSOCIATE GENERAL COUNSEL
Ms. Graves, Associate General Counsel for GF Capital, has been with the Company since it began its lending program. She is responsible for researching and approving title matters for the properties on which loans are made, overseeing the drafting and finalizing of all loan documents, and coordinating the funding and closing of loans. In addition, she works with other team members to assure that all Company requirements have been met in order to fund a loan and all proper documentation is prepared and recorded when loans are paid in full.
Prior to joining GF Capital, Ms. Graves was in-house counsel to The Lusk Company, a real estate development company, and worked for small and medium sized law firms, with a focus on real estate and lending matters. She graduated from Wichita State University with a B.A., majoring in history and a double minor in political science and speech. She earned her juris doctor degree from Western State University, graduating with honors. When not working, she volunteers with an animal welfare and adoption non-profit and cheers on the Wichita State Shockers
athletic teams.

KIRTIDA MISTRY
PARALEGAL
Ms. Mistry joined Far West Industries in 2015 and is a paralegal working primarily with the GF Capital private lending team. She is instrumental in the loan process and her responsibilities include ensuring receipt of diligence items from prospective borrowers for underwriting purposes, preparation of draft loan documents, interfacing with escrow and title companies, and facilitates the funding and closing of loan transactions. In addition, Ms. Mistry is responsible for post-closing items relating to funded loans, tracking the maturity dates of funded loans, and drafting any modifications or extensions to maturing loans.
Prior to joining Far West Industries/GF Capital, Ms. Mistry worked for boutique law firms including Parker Law Group, Inc. and Croudace & Dietrich as a paralegal, working on commercial and residential real estate transactions, corporate formations, and corporate compliance.
Ms. Mistry received an Honors Degree in Law from Staffordshire University in England prior to emigrating to the United States, and obtained a Certificate in Paralegal Studies from the University of La Verne in 2006. She brings over 10 year's experience to Far West Industries/GF Capital.

Have our specialist
call you today
for more information

Contact us and find out
in just 24 hours if you are
approved for a loan

Let us clarify the process
and identify the documents
you will need